Unicorn Princesses Dress Up Games
Game Details
Unicorn Princesses Dress Up Games. Unicorns are adored by all females, and this is a fact! Unicorns are magical, colorful, pure, and amazing creatures. It's no surprise that these girls opted to transform into true unicorn princesses! Unicorn-inspired apparel has been popular for a long time. Everyone, including children and adults, like this bright, glittery, and mystical design. From bright unicorn bomber jackets to holographic skirts, multicolored tulle dresses, and t-shirts with beautiful unicorn patterns, there's a whole fashion line out there waiting to be explored. Not to mention the adorable unicorn-inspired haircuts and makeup looks, as well as the loveliest jewelry and accessories! Prepare to be amazed as you open the wardrobes!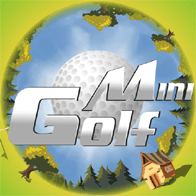 Mini Golf
Complete all 18 holes with the fewest number of strikes possible.
14 Users Played
God of Light
Relax and immerse yourself in the universe of God of Light, a game that reimagin...
16 Users Played
Tower Defense
A horde of terrifying monsters is approaching your country; quickly construct to...
19 Users Played
View More Games