Game Details
Another Squid Game-inspired game has arrived! This time, you'll be able to play it with others in a multiplayer mode. Play all of the games you're familiar with from TV shows and interact with other players. There will be seven mini-games in total. Choose your name and the region in which you want to play. When 30 participants have joined the game, it will begin. Attempt to be the last person standing and so win the game.
Bug Match
To make a row of three or more matching bugs, swap any insect with its vertical...
245 Users Played
Puzzle Pin
Make the ball fall within the glass with your pins!
216 Users Played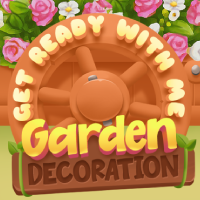 Garden Decoration Ga...
Garden Decoration Game Get Ready With Me. Are you ready for some gardening now...
118 Users Played
View More Games