Game Details
Do you recall a period when there was no internet? Playing the same old computer game to pass the time. Solitaire is a traditional card sorting game. Everyone knows it, and if they don't, they can learn it quickly. You can also use as many hints and undos as you want. You may unlock different skins as you gather coins by winning.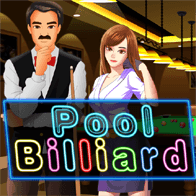 Pool Billiard
Attempt to pocket all of the balls, with the black ball serving as the last ball...
36 Users Played
Spaceshooter
This is a basic video game set in space, similar to Attack in Space, but unlike...
37 Users Played
Pick a Lock
In this fascinating lock-popping game, you'll have to test your reflexes and foc...
28 Users Played
View More Games