Save the Girl Puzzle Game
Game Details
Save the Girl Game. You must save the girl in the game and assist her in avoiding various hazards. Look for a way out. Each level has its own set of difficulties and perils. You must safeguard the safety of young women. It's possible that you'll have to challenge several times. Don't give up and keep trying. In the game, you can purchase for room decorations and clothing to make your redemption journey more stylish.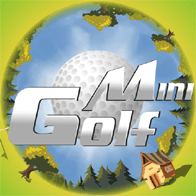 Mini Golf
Complete all 18 holes with the fewest number of strikes possible.
14 Users Played
God of Light
Relax and immerse yourself in the universe of God of Light, a game that reimagin...
16 Users Played
Tower Defense
A horde of terrifying monsters is approaching your country; quickly construct to...
19 Users Played
View More Games