Save the Girl Puzzle Game
Game Details
Save the Girl Game. You must save the girl in the game and assist her in avoiding various hazards. Look for a way out. Each level has its own set of difficulties and perils. You must safeguard the safety of young women. It's possible that you'll have to challenge several times. Don't give up and keep trying. In the game, you can purchase for room decorations and clothing to make your redemption journey more stylish.
Bug Match
To make a row of three or more matching bugs, swap any insect with its vertical...
245 Users Played
Puzzle Pin
Make the ball fall within the glass with your pins!
216 Users Played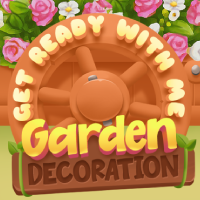 Garden Decoration Ga...
Garden Decoration Game Get Ready With Me. Are you ready for some gardening now...
118 Users Played
View More Games