Princesses Visiting Fairyland
Game Details
These princesses are getting ready to go on a weekend excursion. They plan to surprise their BFF by showing up on her doorstep, but they'll have to fly to Italy to do so. On this expedition, join the royal girls. Decorate their automobiles and put together some stylish costumes! Don't forget to take pictures!
Bug Match
To make a row of three or more matching bugs, swap any insect with its vertical...
245 Users Played
Puzzle Pin
Make the ball fall within the glass with your pins!
216 Users Played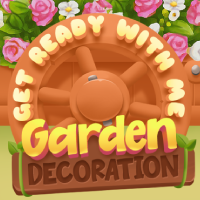 Garden Decoration Ga...
Garden Decoration Game Get Ready With Me. Are you ready for some gardening now...
118 Users Played
View More Games