Princesses Visiting Fairyland
Game Details
These princesses are getting ready to go on a weekend excursion. They plan to surprise their BFF by showing up on her doorstep, but they'll have to fly to Italy to do so. On this expedition, join the royal girls. Decorate their automobiles and put together some stylish costumes! Don't forget to take pictures!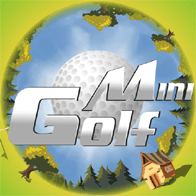 Mini Golf
Complete all 18 holes with the fewest number of strikes possible.
14 Users Played
God of Light
Relax and immerse yourself in the universe of God of Light, a game that reimagin...
16 Users Played
Tower Defense
A horde of terrifying monsters is approaching your country; quickly construct to...
19 Users Played
View More Games