Game Details
Cute Nastya is a well-known blogger. Her parents assist her in creating amazing videos. Nastya's family will decorate the house for the holidays in this episode, and Nastya will choose fashionable costumes and assist her father in becoming a dazzling fairy. Let's join her and learn how to do her makeup. Have a good time with Nastya, the gorgeous blogger!
Bug Match
To make a row of three or more matching bugs, swap any insect with its vertical...
245 Users Played
Puzzle Pin
Make the ball fall within the glass with your pins!
216 Users Played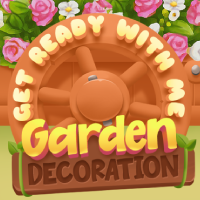 Garden Decoration Ga...
Garden Decoration Game Get Ready With Me. Are you ready for some gardening now...
118 Users Played
View More Games