Game Details
Cute Nastya is a well-known blogger. Her parents assist her in creating amazing videos. Nastya's family will decorate the house for the holidays in this episode, and Nastya will choose fashionable costumes and assist her father in becoming a dazzling fairy. Let's join her and learn how to do her makeup. Have a good time with Nastya, the gorgeous blogger!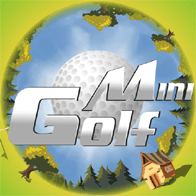 Mini Golf
Complete all 18 holes with the fewest number of strikes possible.
14 Users Played
God of Light
Relax and immerse yourself in the universe of God of Light, a game that reimagin...
16 Users Played
Tower Defense
A horde of terrifying monsters is approaching your country; quickly construct to...
19 Users Played
View More Games