Game Details
What could be better than Easter eggs and candies? Easter is coming up, and we've got a new game for you! Match as many tiles as you can before the timer runs out, while avoiding "gravity"!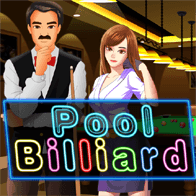 Pool Billiard
Attempt to pocket all of the balls, with the black ball serving as the last ball...
36 Users Played
Spaceshooter
This is a basic video game set in space, similar to Attack in Space, but unlike...
37 Users Played
Pick a Lock
In this fascinating lock-popping game, you'll have to test your reflexes and foc...
28 Users Played
View More Games