BFF Turning Into Bridezilla
Game Details
The Snow Queen is being married, and her sister and the other two bridesmaids are doing their best to prevent the bride from becoming a bridezilla. But it's too late; the wedding ceremony is about to begin, and the bride is becoming increasingly apprehensive, especially because her bridesmaids haven't yet dressed up. Dress up the bridesmaids and the bride for the wedding!
Bug Match
To make a row of three or more matching bugs, swap any insect with its vertical...
245 Users Played
Puzzle Pin
Make the ball fall within the glass with your pins!
216 Users Played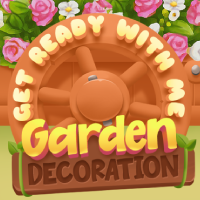 Garden Decoration Ga...
Garden Decoration Game Get Ready With Me. Are you ready for some gardening now...
118 Users Played
View More Games