Game Details
Taylor's cafe is now open for business! Taylor is going to work as a cafe manager for the day today. Let's begin a busy day by placing orders for clients! Please assist Taylor in preparing their favorite drinks, sweets, and a variety of delicacies in accordance with their requirements! Remember to tidy up the table after your visitors have left! Is Taylor's work able to please customers?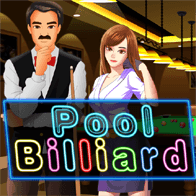 Pool Billiard
Attempt to pocket all of the balls, with the black ball serving as the last ball...
36 Users Played
Spaceshooter
This is a basic video game set in space, similar to Attack in Space, but unlike...
37 Users Played
Pick a Lock
In this fascinating lock-popping game, you'll have to test your reflexes and foc...
28 Users Played
View More Games