12 MiniBattles - Two Players
Game Details
12 MiniBattles is a fun multiplayer game where you can play a variety of games against a friend. This physics-based game offers a variety of game styles to choose from, including a soccer match and sniper warfare. All of the games have a one-button control scheme that makes them simple to play for optimum enjoyment. This enthralling game will keep you and a companion occupied for hours. Play all of the games and spend hours beating up on your pals. Have a good time and win every game! In the 2018 CrazyGames Developer competition, 12 MiniBattles came in second place. The two-player configuration and varied gameplay with classic aesthetics were praised by the jury of three independent game specialists. "Party games can be hit or miss, but this one is a definite winner. The concepts are well-executed, and the game's rapid speed and single-button control appeal to me."
Instructions
FEATURES: A fun 2-player arcade game Various randomized games to play, including fan-made popular titles, such as Rooftop Snipers and Soccer Physics Easy one button controls Addictive and challenging gameplay CONTROLS: Player 1 use A Player 2 use L
Bug Match
To make a row of three or more matching bugs, swap any insect with its vertical...
245 Users Played
Puzzle Pin
Make the ball fall within the glass with your pins!
216 Users Played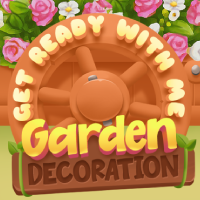 Garden Decoration Ga...
Garden Decoration Game Get Ready With Me. Are you ready for some gardening now...
118 Users Played
View More Games